Workshop of Consortium of Migrants Assisting Organizations in the Czech Republic with cooperation of the CMKOS held on 24 September on precarious work, especially of migrant workers.
The CMKOS Committee for Equal Opportunities held its session on 25 September and joined the WDDW.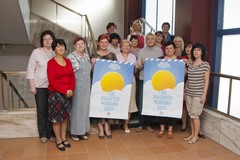 The annual conference on labour law held on 4 October paid attention to the WDDW principles.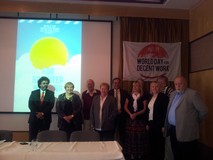 Regional Trade Union Council in Olomouc took part in the WDDW campaign on 5 October 2012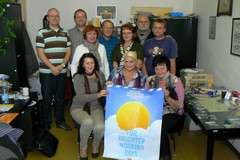 Representatives of several affiliated trade unions joined the WDDW campaign these days: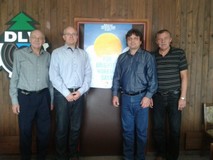 Trade Union of Workers in Woodworking Industry, Forestry and Management of Water Supplies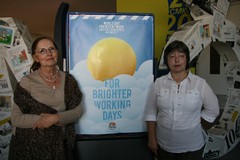 Trade Union of Workers of Culture and Nature Protection
Czech - Moravian Trade Union of Workers in Education campaigning for protection of education and culture, 4 October 2012